Lot of 10 Walking Liberty Half Dollar 90% Silver Choose How Many Lots of 10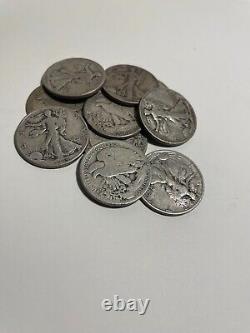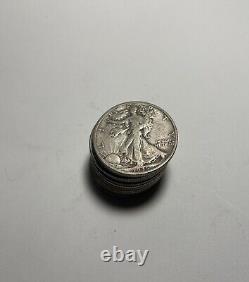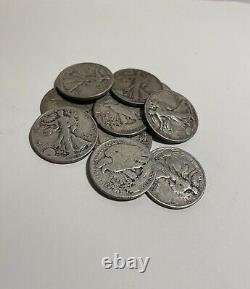 Made of 90% silver, these coins feature the iconic Liberty Walking design and were struck between 1916 and 1947 in varying mint locations. These coins have circulated and are ungraded.
Each coin is a denomination of 50C and has a fineness of 0.9.