5 Walking Liberty Half Dollars 5 Different Dates Minted 1916-1930. 90% Silver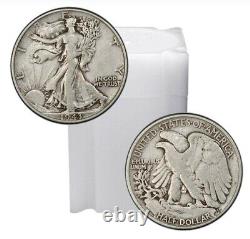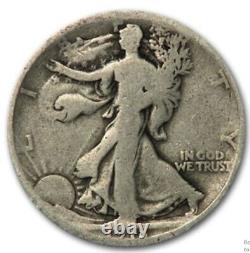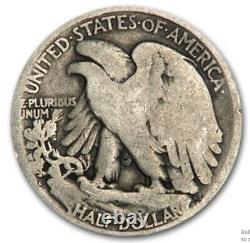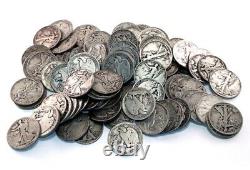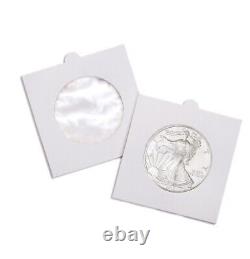 5 Silver Walking Liberty Half Dollar - 5 Different Dates! They are being bought up by collectors, so they are becoming scarce. Unlike the Franklin and Kennedy, the Silver Walking Liberty Half Dollar doesn't highlight an individual, but instead pays homage to the classic image of walking Lady Liberty.
The obverse of this coin is the classic walking image of Lady Liberty. She is depicted here in a flowing gown, carrying olive branches and gesturing forward in front of a rising sun. The reverse shows the classic American Bald Eagle resting. 5 Silver Walking Liberty Half Dollar.
Will include a Supersafe Self Seal Flip. Holder perfect for display in your collection as well as safe, long-term storage.
All coins grade as Good or Better(G+). A must for hobbyists and collectors alike and a great gift idea!