Walking liberty silver half dollar lot of 18,1917 18,20,39,40,41,42,43,44,45,46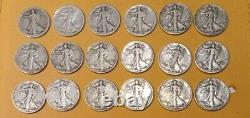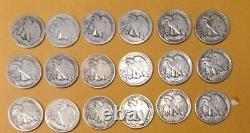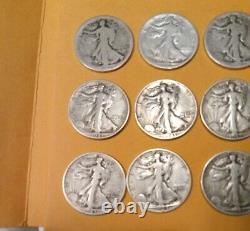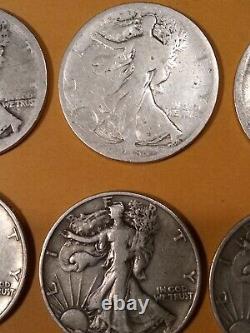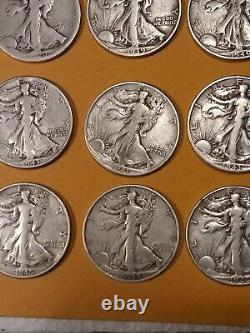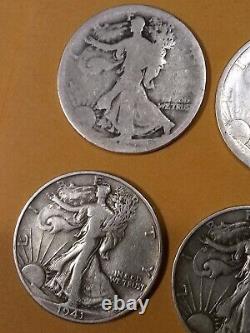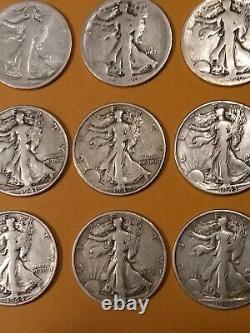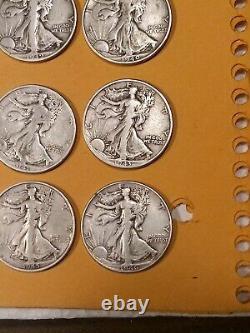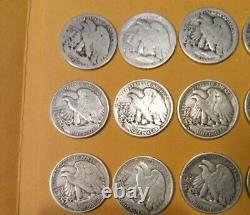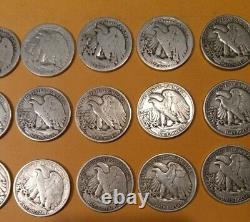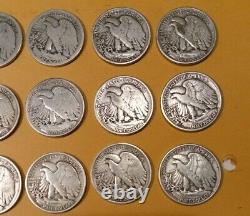 This lot of 18 Walking Liberty silver half dollars consists of coins minted in various years between 1917 and 1946. These coins are made of 90% silver and 10% copper and have never been certified. The coins are circulated and their grade is ungraded.
The obverse of each coin depicts Lady Liberty walking while the reverse shows a majestic eagle perched on a branch. These coins were minted in various locations across the United States, including Denver, San Francisco, and Philadelphia. Overall, this lot is a great addition to any collection of American coins.