AU+/UNC Roll of 20 Hi-Grade U. S. Walking Liberty Silver Half Dollars $10 FV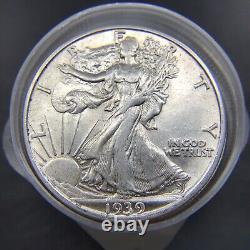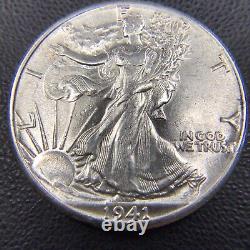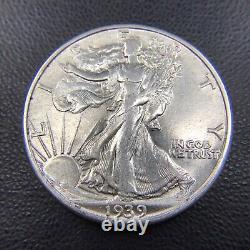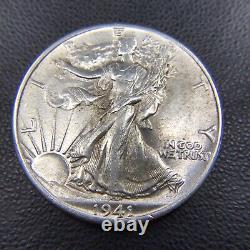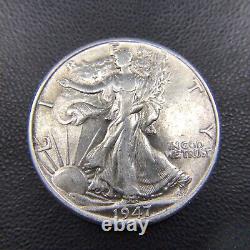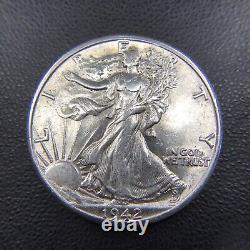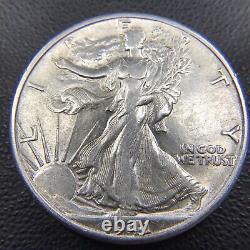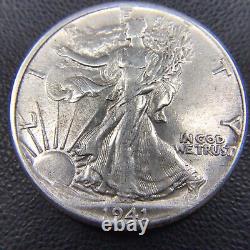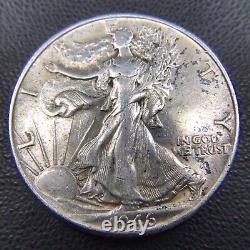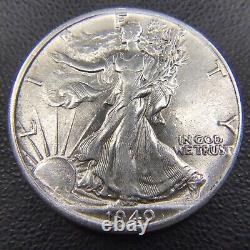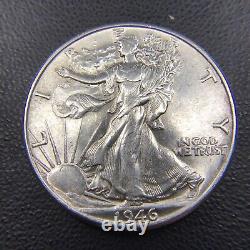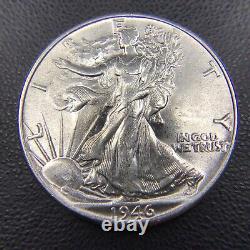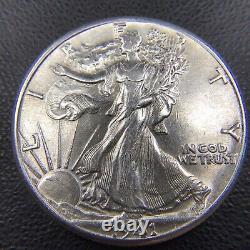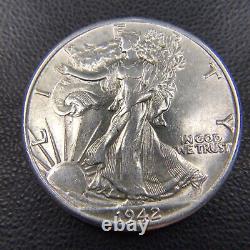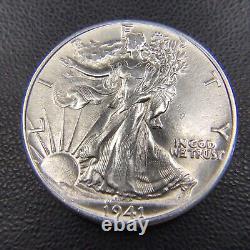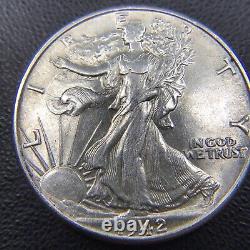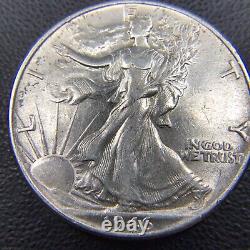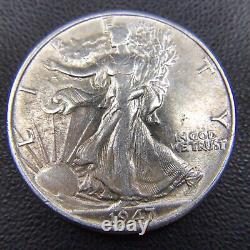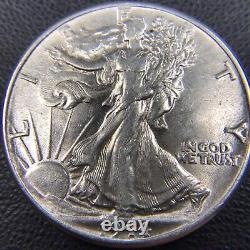 Are you looking for a rare and valuable roll of coins to add to your collection? If so, you don't want to miss this opportunity to own a roll of 20 high-grade U. The Walking Liberty half dollar is one of the most beautiful and iconic coins in American history. It was designed by Adolph A.
Weinman and minted from 1916 to 1947. The obverse features a stunning image of Lady Liberty striding toward the rising sun, while the reverse depicts a majestic eagle perched on a mountain pine branch.
These coins are not only gorgeous, but also highly sought-after by collectors and investors alike. They are composed of 90% silver and 10% copper, and have a diameter of 30.6 mm and a weight of 12.5 grams. They are graded as AU+/UNC, which means they are almost uncirculated or uncirculated, with minimal wear and maximum luster. This listing is for a roll of 20 coins, which means you will receive 20 Walking Liberty half dollars in a plastic tube. The coins are randomly selected from different years and mint marks, so you will have a chance to get some better and valuable dates.
The coins are guaranteed to be authentic and in high-grade condition. You will own a piece of American history and artistry. You will diversify your portfolio with a tangible asset that has intrinsic value. You will enjoy the thrill of discovering different dates and mint marks.
Don't wait any longer! This coin roll is a limited offer and may sell out soon. Order yours today and enjoy the beauty and value of these Walking Liberty half dollars! PLEASE SEE PICTURES FOR DETAILS.
I HAVE TAKEN A MACRO LENS FOCUSED, HIGH RESOLUTION PICTURE OF THE OBVERSE OF EVERY COIN IN THIS ROLL.